WG 7: Hostile-to-Life Environments
No matter if in the deep sea, in outer space, in contaminated areas or in crisis regions: Self-learning systems can operate at locations which are dangerous, intolerable or harmful for humans. Assisting systems and robots have different levels of automation and autonomy depending on the operation site and their mission. At the moment, they are still highly dependent on human specifications. Eventually, robots will be able to solve complex tasks together with humans - and they will operate and move in unknown territory on their own. Considering these new technological developments, new questions arise: What new business models emerge? And which juridical and ethical challenges must be tackled?
Topics and Organisation of the Working Group
The working group focuses on the requirements and technologies for the application of self-learning systems in difficult-to-access and dangerous environments. It also addresses issues related to the transparency of such systems and the decision-making power of human individuals.
Members of the Working Group
Prof. Dr.-Ing. Alin Olimpiu Albu-Schäffer
German Aerospace Center (DLR)
Prof. Dr.-Ing. Tamim Asfour
Karlsruhe Institute of Technology (KIT)
Prof. Dr. Sven Behnke
University of Bonn
Prof. Dr. Andreas Birk
Jacobs University Bremen
Prof. Dr. rer. Nat. Dipl.-Ing. Thomas Deserno
Technische Universität Braunschweig
Dr.-Ing. Jeronimo Dzaack
ATLAS ELEKTRONIK GmbH
Dr. Thomas Egloffstein
ICP Ingenieurgesellschaft mbH
Dr. -Ing. Michael Gustmann
Kerntechnische Hilfsdienst GmbH
Prof. Dr. Andreas Nüchter
Universität Würzburg
Dr.-Ing. Hauke Speth
Institut der Feuerwehr NRW
Dr. Sirko Straube
German Research Center for Artificial Intelligence (DFKI)
Dr.-Ing. Igor Tchouchenkov
Fraunhofer Institute of Optronics, System Technologies and Image Exploitation IOSB
Martin Zimmermann
imsimity GmbH
We have received written consent from the listed persons for the publication of their data in accordance with the DSGVO. This list of members is an excerpt and will be completed continuously.
Key Questions for the Working Group
Which avail do self-learning systems have in hostile-to-life environments for individuals and society?
How does adaptation and compensation for function- and subsystems failures work in those environments?
How does autonomous learning succeed in long-term remote (autonomous) systems?
How can the systems learn from sparse data in unique situations (keyword: incremental learning)?
How can skills and generalized learning (inductive learning) be transferred?
Which challenges can occur when AI is used against humans (keyword: dual-use)?
Conclusions and Contributions of the Working Group
A comprehensive overview of all results and contributions of the working group available in German can be found here.
Publications

Expertise

Videos (German)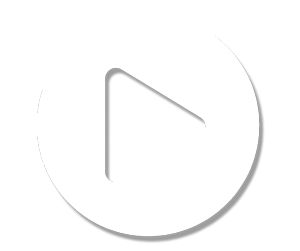 Empfohlener redaktioneller Inhalt
An dieser Stelle finden Sie einen externen Inhalt von YouTube, der den Artikel ergänzt. Sie können ihn sich mit einem Klick anzeigen lassen und wieder ausblenden.