Deterring illegal parking at e-charging stations
The acceptance of electromobility depends, among other things, on the widespread availability of charging stations. According to the plans of the Ministry of Transport, one million charging stations are to be available nationwide by 2030. Currently, there are around 36,000 e-charging stations in Germany, according to the Federal Network Agency (as of February 2021). Annoyingly, the parking spaces there are often illegally blocked. The Bavarian company opdi-tex GmbH wants to prevent this with an AI-supported solution.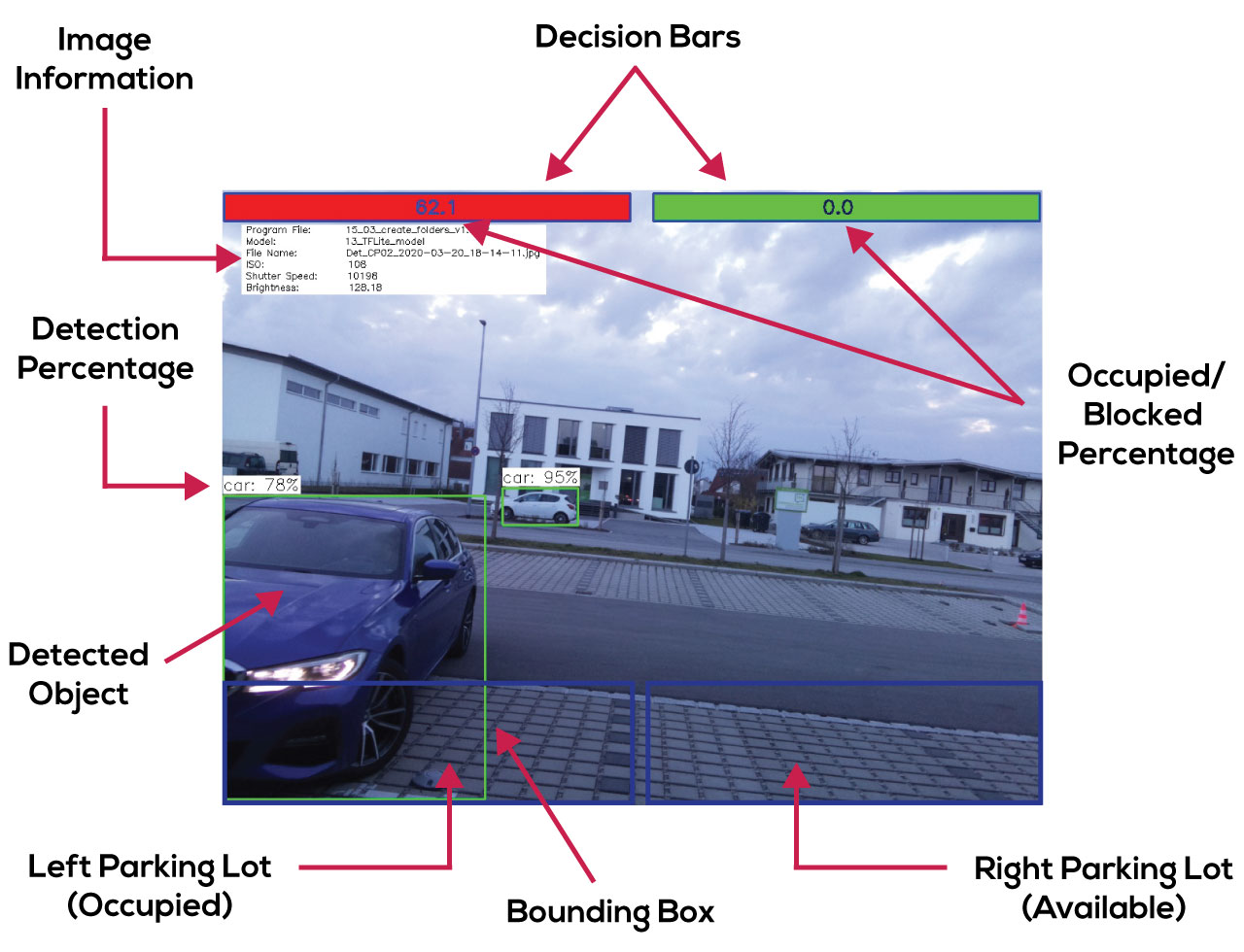 The #opdiPark recognition system uses sensor technology and neural networks to check that electric charging stations are properly occupied. When the charging station is approached, it is activated and the electric charging station user is greeted with flashing light signals. Before and after charging, the license plate number is shown on the display. If the vehicle does not charge or remains stationary after undocking, it becomes clear that the parking space is unlawfully occupied. This is to prevent illegal parking or blocking of the parking space for too long before and after the charging process. The camera installed at the charging station also creates evidence photos with the car license plate.
The monitoring system is based on a camera-based sensor. It has a pre-trained neural network and a 5 megapixel Raspberry Pi mini camera. Post-trained for continuous operation, the system starts automatically after power is applied and snaps a picture every 10 seconds. Data is exchanged via a network connection. The system is compact and designed for direct installation in charging columns. The operator of the charging station can forward the findings obtained to appropriate platforms, such as the charging atlas.
Source of revenue for charging station operators
Opdi-tex targets both private and public charging station operators with its AI-based solution. Blocked charging stations can also be used to earn money: Using license plate recognition, parking violators can be immediately convicted on the one hand and then asked to pay. Prosecution in the case of vandalism and damage to charging stations is also only possible through documentation of the damage. In the event of vibrations or loud noises at the charging pole, #opdiPark automatically records a two-minute video. Making these recordings is legal. Municipalities, in particular, have an advantage in terms of authority due to the direct handling of fee collection and prosecution.
Application facts
---
Technology field
Image Recognition and Understanding
Sensors and Communication
Human-Computer Interaction and Assistance Systems
Robotics and Autonomous Systems

Application industry
Cross-Sector

Field of application
Intelligent Assistance SystemsIntelligent AutomationIntelligent Sensor TechnologyOptimized Resource ManagementQuality ControlRobotics
Value-added activity
Production
Marketing/Sales
Service/Customer Service
Research and Development [R&D]