Combating air pollution with AI
Traffic-related pollutants have long been a danger to the inhabitants of cities. According to the Federal Environment Agency, over 40,000 people die in Germany every year from particulate matter alone. The number of new cases is in the hundreds of thousands. The research project SAUBER, funded by the Federal Ministry of Transport and Digital Infrastructure (BMVI), aims to significantly improve air quality in cities with the help of Artificial Intelligence.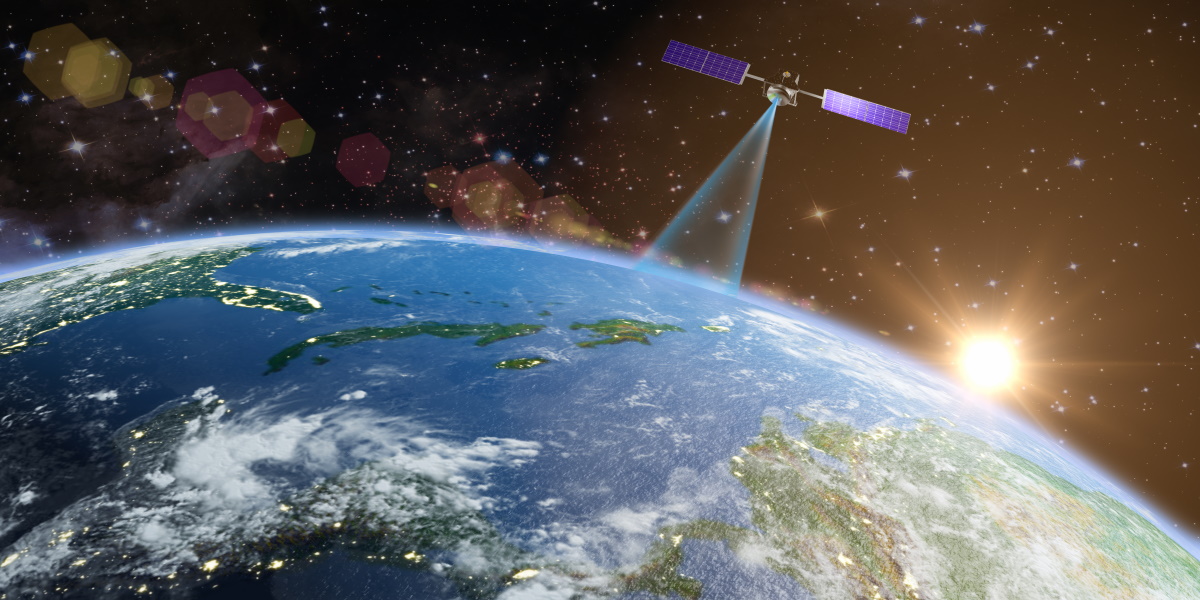 The SAUBER project is the first to use satellite data to provide a comprehensive overview of current and expected air quality. "By merging data from the Sentinel satellites with ground-based data, we can obtain precise and up-to-date information on air pollution and carry out forecasts and simulations," said Christian Gengenbach, project coordinator and employee of Software AG. The results will be made available to local authorities and other interested parties.
SAUBER obtains most of its data from the European space program Copernicus. The satellites of the recently launched Sentinel-3 and Sentinel-5 missions, for example, allow air pollutants (e.g. nitrogen dioxide, particulate matter, sulfur dioxide, carbon monoxide) to be captured from orbit with unprecedented quality and resolution. All satellite data are imported, merged and evaluated on one platform.
AI-supported evaluation of satellite measurements and additional data
The research project thus has a completely new information basis for urban and regional development. Copernicus data have hardly been used for this purpose so far - not least because their spatial resolution is too high. In order to increase the detail of the satellite data, the project will enrich them with additional data, such as traffic data, weather and climate data, results from local measuring stations, infrastructure data or information on topography and morphology.
The research results should make it possible to improve air quality in a targeted and comprehensive manner through short-term measures - such as environmentally friendly traffic control - as well as through long-term planning, for example in the designation of areas or traffic routes. SAUBER will not only provide an overview of the current air quality, but also forecasts and simulations of future air quality thanks to the use of artificial intelligence. For example, it will be possible to identify particularly severely affected or endangered areas in advance and reduce the threat of air pollution through proactive replanning or measures.
Pilot regions Stuttgart and North Rhine-Westphalia
The project SAUBER is part of the research initiative mFUND, which deals with digital data-based applications for mobility 4.0. Project partners under the coordination of Software AG are the German Aerospace Center, the Fraunhofer Institute for Telecommunications, Geomer GmbH, Hof University of Applied Sciences and the Leibniz Institute for Ecological Spatial Development in Dresden.
The project is supported in its implementation by the Office for Environmental Protection of the state capital Stuttgart. Due to its boiler location, the state capital of Baden-Württemberg is particularly affected by air pollution. Further associated partners are the State Office for Nature, Environment and Consumer Protection of North Rhine-Westphalia, which will accompany the implementation from the user's point of view and, if necessary, support it with suitable environmental data.
Application facts
---
Technology field
Sensors and Communication

Application industry
Mobility and Logistics

Field of application
Predictive AnalyticsKnowledge Management
Value-added activity
Research and Development [R&D]

Funding
Bundesministerium für Digitales und Verkehr (BMDV)

AI Developers
Fraunhofer-Instituts für Nachrichtentechnik, Heinrich-Hertz-Institut, HHI
University/Research Institution
Website
AI Development partner
Software AG
Deutsches Zentrum für Luft- und Raumfahrt e. V. (DLR)
geomer GmbH
Hochschule Hof
Leibniz-Institut für ökologische Raumentwicklung e. V.