Diagnosing diseases more easily
You feel uncomfortable and search the Internet for diseases that match your symptoms? Many people nowadays prefer to consult web sites rather than a doctor when they have a complaint. If they follow the tips and diagnoses of dubious sources, this can be counterproductive or even dangerous. Ada" shows that it is also possible to obtain good digital medical advice. The multi-award-winning app aims to provide all patients with personalized healthcare - based on Artificial Intelligence (AI).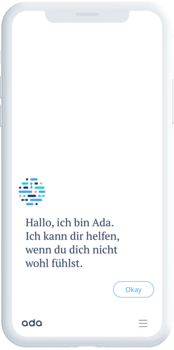 "What's bothering you most?"
"Earaches."
"How long have you had these complaints?"
"Longer than a year.
"Does it affect one ear or both?"
…
The dialogue could - in a more formal way - come from any general practitioner's practice somewhere in Germany. In fact, behind the unspectacular conversation is an app that could trigger a "digital health revolution". At least that's what Martin Hirsch, who as founder and Chief Scientific Officer of Ada Health GmbH in Berlin developed the "Ada" medical assistance system, believes. With a clear goal. "To make the future of personalized healthcare accessible to everyone," says Martin Hirsch.
AI instead of malpractice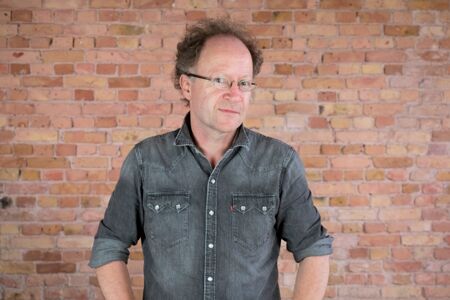 About 95 percent of Germans research their symptoms on the Internet. Incorrect self-diagnosis, cancelled doctor's visits or unfounded fears are often the result. The symptom check that Ada offers via smartphone, on the other hand, works thoroughly and individually. After entering basic data such as age, gender or underlying diseases, an intensive question-and-answer game develops between the patient and the "digital health assistant". In the case of the earaches described at the beginning, Ada asks 25 questions, for example about jaw and headaches, until a clear picture emerges for her.
For their app, Martin Hirsch and his team of 120 employees now rely on artificial intelligence. Over the past seven years, they have developed and trained a self-learning system that has improved over time. On the one hand, it helps patients: According to the virtual information, they go to the doctor better informed and potentially at an earlier stage of their illness. At the same time, doctors benefit: "Artificial intelligence is necessary in order to keep the amount of knowledge in medicine manageable at all," believes Jens Baas, CEO of the Techniker Krankenkasse health insurance company. Since the beginning of 2019, the substitute insurance company has been offering its policyholders the symptom check in a separate app. Jens Baas considers AI systems indispensable: "I am convinced that in ten years' time it will be considered a malpractice to make diagnoses without using a digital expert system".
"Then you should see a doctor"
Five million people already trust in the medical expertise and the high privacy promise of Ada Health. But there are also critical voices. The Hartmannbund doctors' association, for example, fears that the health insurance companies will interfere in the doctor-patient relationship. Overall, however, the approach of using the rapidly growing medical knowledge with the help of Artificial Intelligence is promising - especially when it comes to the detection of rare diseases. In future, Ada hopes to incorporate the symptoms of around 7,000 known rare diseases into his system.
Meanwhile, the fictitious patient with the ear pain is close to a diagnosis: The most likely cause is "craniomandibular dysfunction", i.e. an unpleasant feeling in the temporomandibular joint, where the pain is often misinterpreted as ear pain, analyses Ada. "7 out of 10 people with the same symptoms have this disease," explains the health assistant. And advises: "If you assume that you have this disease, you should consult a doctor". Would classical search engine research have produced a similar result?
Application facts
---
Technology field
Human-Computer Interaction and Assistance Systems

Application industry
Health and Pharmaceuticals