Ask Sherlock
A company is a huge decentralized knowledge repository - a lot of knowledge, skills and experience are distributed in the hands and heads of the employees. Anyone looking for answers to specific questions needs a good knowledge management tool. With Ask Sherlock, the management consultancy Accenture relies on a self-learning system.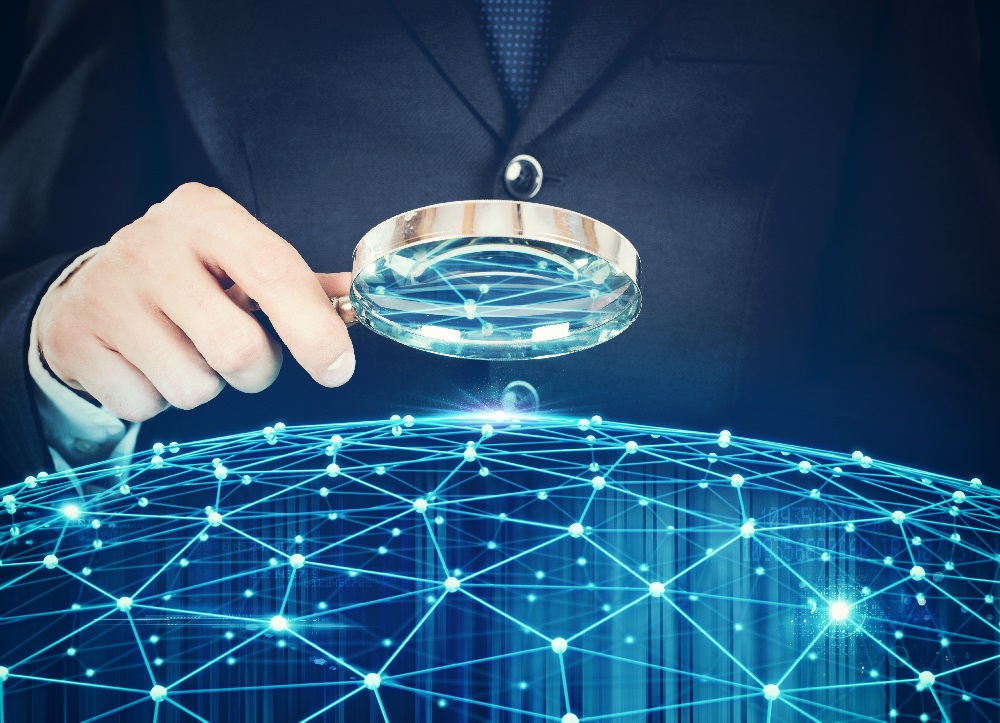 Everyday life in international project teams: A process comes to a standstill because a further step turns out to be unexpectedly complex. The team searches for solutions, valuable time passes. This is particularly annoying if the required know-how is available in the company - because colleagues elsewhere have already had to overcome similar difficulties.
Knowing who knows
Ensuring a functional exchange within an organisation, identifying experts and analysing knowledge are crucial ways to increase efficiency and productivity. For its internal knowledge management, the management consultancy Accenture uses artificial intelligence (AI) as a navigation system and had Ask Sherlock develop it. The principle of the self-learning AI solution: The user asks a question, for example via a mobile app, Skype or SharePoint. Sherlock analyses the question and checks whether it has already been asked throughout the company. If this is the case, the answer is displayed immediately. If the question is new, the system analyses the database and identifies suitable experts within the network. These experts answer and the self-learning knowledge network is formed.
To get Sherlock up and running, a little jump-start was needed, of course. Initially, the system was fed with more than 120 questions from different areas of the company and these were linked to keywords. Based on the work and activities of the employees, the self-learning algorithm creates individual profiles and links them to keywords. Depending on the expertise, the connection is stronger or weaker. The employees themselves cannot change their profile - it is controlled solely by their activities and work knowledge. This creates a knowledge network that grows independently over the duration of its use. Participation in Ask Sherlock is voluntary and the questions are asked anonymously so that no one has to be afraid to ask a "stupid question".
Recognition through expertise
Ask Sherlock was tested in a pilot project at Accenture in Germany, Austria and Switzerland from summer 2017 to early 2018. Now the program is live and the aim is to integrate the tool into existing work processes as effectively as possible. According to Accenture, the tool pays off: Ask Sherlock saves an average of more than two hours of working time per question answered and solves 95 percent of all inquiries. In the first three months, more than 850 questions have already been asked and more than 1100 answers given to around 1700 topics - information to which, thanks to Sherlock, all employees now have easy access. "The best thing about Ask Sherlock is that you don't just get information, you can also find the relevant experts in the organization and build a network," says Jens Frühling, who as an expert in artificial intelligence at Accenture helped develop Sherlock.
Because the employees who provide support as experts also benefit from the knowledge management solution: Bringing knowledge into the company strengthens individual recognition. Hierarchies play a subordinate role, because only specific competence counts. Hidden talents are thus more easily brought to light. In addition, the idea of sharing strengthens a collaborative corporate culture and team spirit.

Application facts
---
Technology field
Data Management and Analysis

Application industry
Mobility and Logistics

Value-added activity
Research and Development [R&D]