Intelligent forest management
Things are not looking good for Central European forests: spruces are dying en masse, the bark beetle is on the rampage, and beech trees are collapsing. The remaining forest stands are also massively affected by climate change. In view of these greatly changed environmental conditions, the Karlsruhe Institute of Technology (KIT) and EDI GmbH have developed an AI-based assistance system to help forestry personnel make the forest ecosystem more resilient.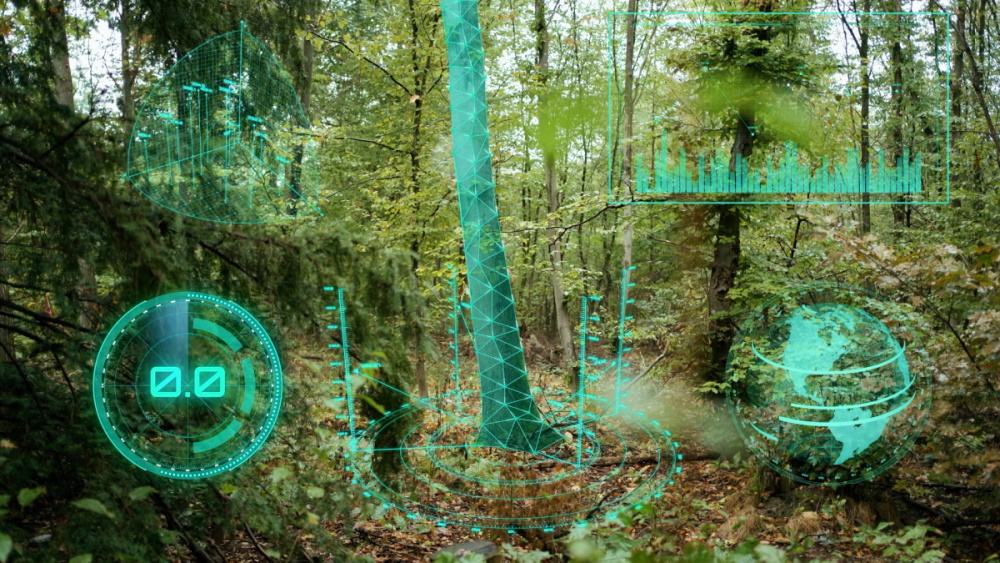 Do I plant beech or oak in this section of forest? What is the soil composition like in this place? How often does it rain here per year? How many deer live in this region? These and many other questions occupy foresters' minds when managing forests. Normally, they rely primarily on their experience. In the face of changing climatic conditions, insights from science can support making good decisions.
"Mixed forests with hornbeam, maple or wild cherry cope better with the new conditions than spruce forests, for example - but they are less productive. In plantations, soil conditions also play an important role," says climate researcher Joachim Fallmann from the South German Climate Office at KIT. "Forest management must now react and complete complex trade-offs in the process."
Artificial intelligence can help. EDI GmbH, a KIT spin-off specializing in intelligent industrial software, has developed a cloud-based decision support system together with the South German Climate Office and the KIT Institute of Geography and Geoecology to assist foresters in their daily work. It was developed in the interdisciplinary project EDE 4.0 (the abbreviation stands for: Extended Dynamic Logging Planning) in close cooperation with partners from forest management throughout Germany.
Recommendations based on diverse data
A huge amount of data from different scientific disciplines was collected for the assistance system. These included data on medium-term climate development provided by the German Weather Service and the KIT Institute for Meteorology and Climate Research. The KIT Institute of Geography and Geoecology provided specific forestry data, and the forestry industry in turn provided information on the market environment. Last but not least, the assistance system also takes into account the local knowledge of the foresters from the respective forest districts.
"At the end of the development, there is a mobile app that can be used intuitively and supports the foresters on site in their work in the forest with AI - for example, in deciding where to harvest or when to replant," says Thomas Freudenmann, one of the co-founders of EDI GmbH.
Application facts
---
Technology field
Image Recognition and Understanding
Data Management and Analysis

Application industry
Agriculture

Value-added activity
Research and Development [R&D]
Miscellaneous

Funding
Bundesministerium für Ernährung und Landwirtschaft (BMEL)

AI Developers
Karlsruher Institut für Technologie (KIT)
University/Research Institution
Website