Made in Germany –
Self-Learning Systems as a Future Location Advantage
Wednesday, 13th June 2018, 12:00 – 2:00 p.m.

12:00 p.m.
Keynote
Wolfgang Wahlster, German Research Center for AI (DFKI) GmbH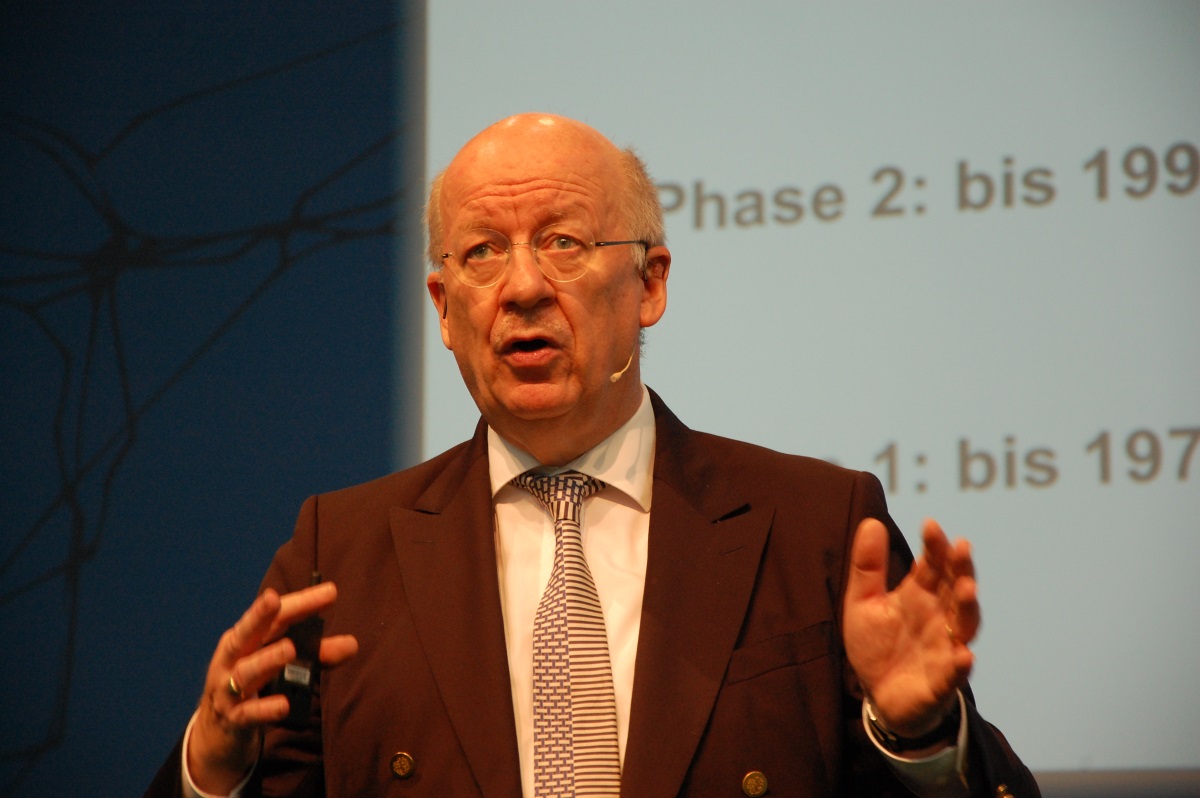 12:15 – 1:00 p.m.
From Knowledge Carrier to Technology Leader: How can Germany Become a Frontrunner in AI?
Panel Discussion
How can we foster German AI-innovations? How can we succeed in the knowledge transfer between science and economy? Which sectors of AI are well established in Germany? And where do we have to catch up?
Panellists:
Uwe Riss, SAP
Kristian Kersting, TU Darmstadt
Eric Hilgendorf, University of Würzburg
Ralf Klinkenberg, RapidMiner GmbH
Peter Schlicht, Volkswagen AG

Moderation:
Frank Riemensperger, Accenture GmbH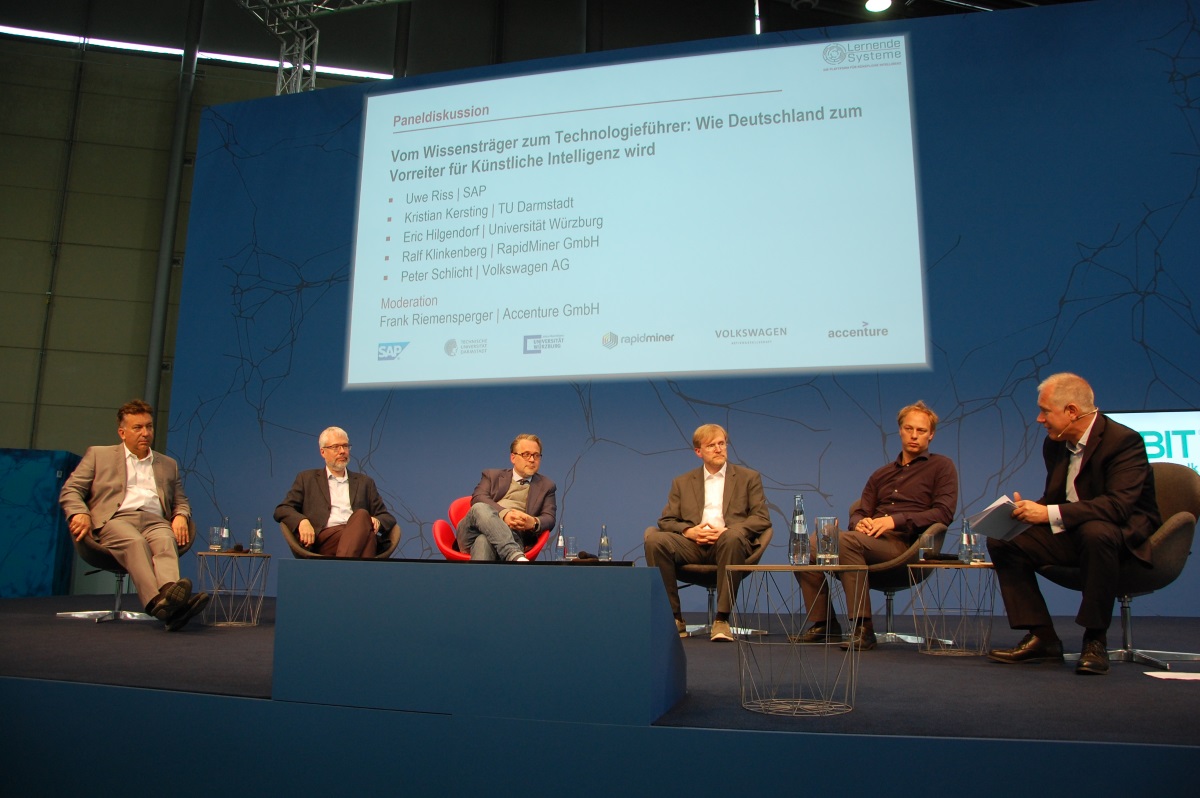 1:00 – 1:45 p.m.
Successful Business Models with AI: Requirements and Perspectives in the Healthcare Sector
Panel Discussion
What are the benefits of self-learning systems for doctors, nurse staff and patients? What role does data protection and transparancy play? And how robust and transparent are todays AI-based results?
Panellists:
Karsten Hiltawsky, Drägerwerk AG
Klemens Budde, Charité Berlin
Stefan Kramer, University of Mainz

Moderation:
Susanne Boll-Westermann, University of Oldenburg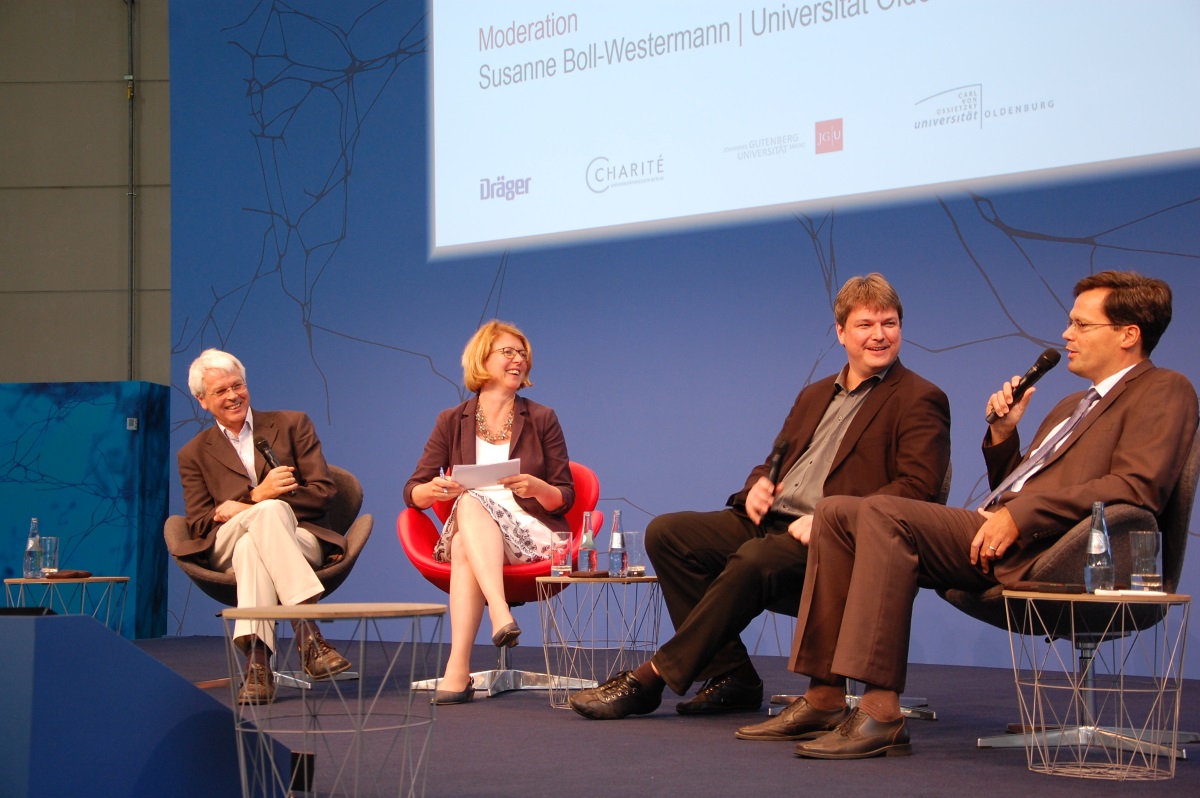 1:45 p.m.
Wrap-Up and Outlook
Reinhard Ploss, Infineon AG